Feb 21, 2013
Comments Off

on Four Year Old Girl Saves Two Year Old Sister, Both Survive Cold Night After Fiery Crash Kills Mom
littlebytes
Via Little Bytes News:
This is a heartbreaking story with a somewhat happy ending. Thank God these two men found them and saved these little angels. Sadly, their mother didn't make it and drove off the road after falling asleep. May God comfort them and their families after the loss of their mother.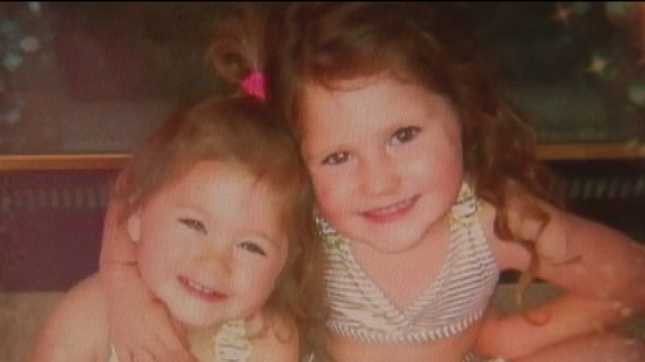 NY Daily News
:
"Jessica Rath, 26, was driving to pick up her fisherman husband from a port late Tuesday when she fell asleep at the wheel and hit a tree. Her older daughter pulled the younger one from the wreck, and the two huddled together under a blanket until they were found hours later, authorities said."

A scarred tree at the site of a crash that killed Jessica Rath, 26, of southeast Oregon.
"They were just staring at me," Beautler told KING-5 TV. "I said, 'babies are you okay?' And the oldest one started crying, and said, 'We're cold.'"
Both girls were taken to an Oregon hospital, where Arianna was treated and released and Lylah was reportedly still being cared for on Thursday, according to local reports. Their father was with them.
KING5.COM
Scott Beautler was headed to work with a friend on Wednesday morning when the two noticed several damaged trees on the side of the road. They pair went to investigate and found Rath dead in the car and the two little girls huddled together nearby.